History
---
Background
The history of the Gröditz ironworks can be traced back to the year 1779. At first, a refining furnace, a water-powered hammer mill and a lime stamp mill were established. A blast furnace was added 50 years later.
Indeed, throughout the second half of the 19th century, Gröditz was the German market leader in the field of cast iron pressure pipes for water and later also for illuminating gas.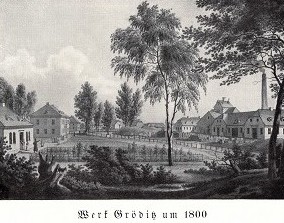 ---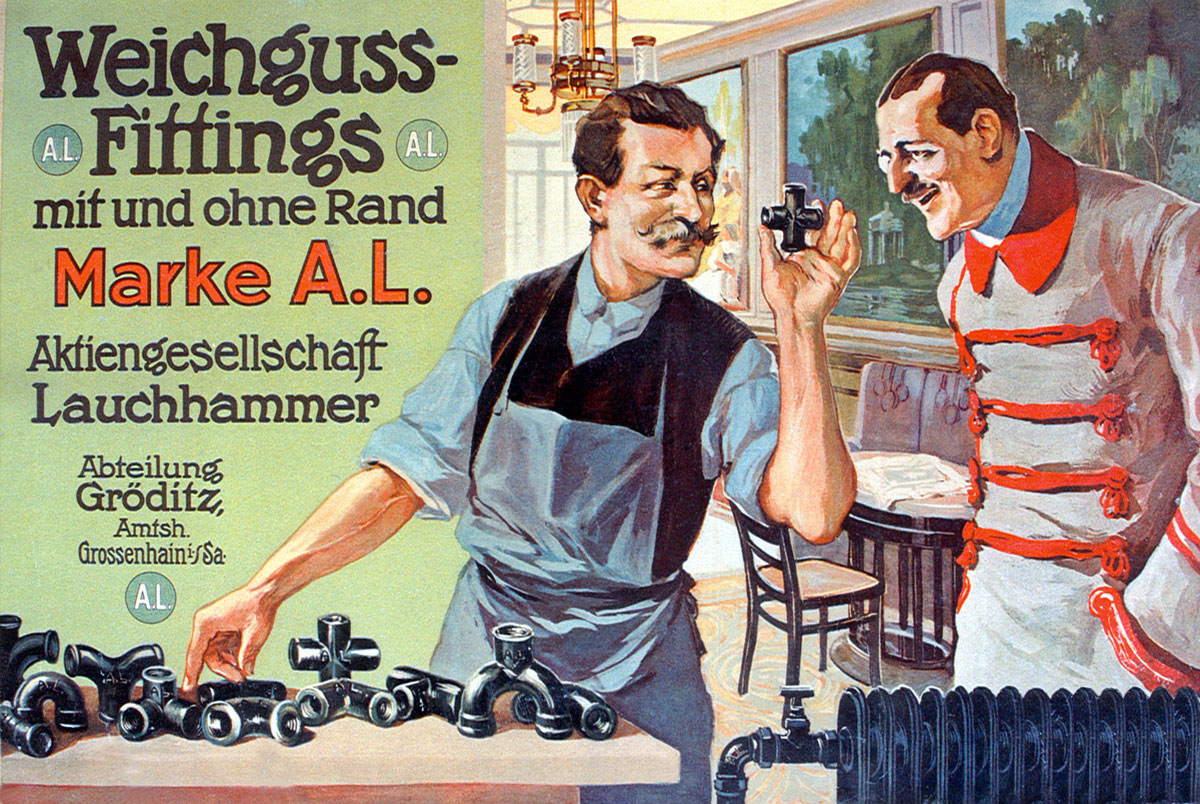 Establishment
The expanding company was transformed into Aktiengesellschaft Lauchhammer (A.L.) in 1872. In 1883, a malleable iron foundry was established in Gröditz and the production of malleable cast iron fittings begun.
In 1890, our product acquired the A.L. brand name and it has been under patent protection since 1925.
---
Expansion
Company development continued under the names of Linke-Hofmann-Lauchhammer A.G. (1922), Mitteldeutsche Stahlwerke (1925), VEB Stahl- und Walzwerk Gröditz (1945), Gröditzer Stahlwerk GmbH (1990).
After 1945, the Gröditz steelworks was the sole manufacturer of malleable cast iron fittings in the former GDR until 1990. In order to meet increasing demands and to satisfy higher quality requirements, a modern foundry was later built and started up as a subsidiary operation in Ueckermünde (Mecklenburg-Western Pommerania). This is known as the Vorprommersche Eisenwerke.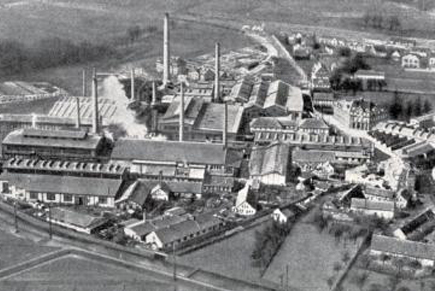 ---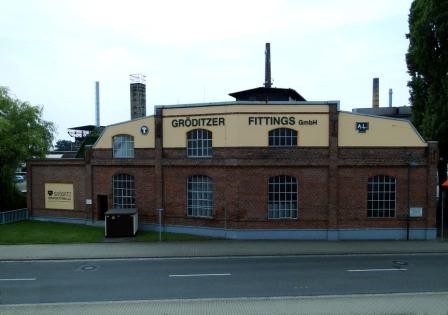 Privatisation
In May 1991, the production of fittings was demerged from the Gröditzer Stahlwerke GmbH, incorporated in its present form and privatised.
For more than 25 years, our company has been operating successfully on the international market, though with 90-% of the A.L. fittings products being sold on the domestic market.
Product finishing, quality assurance, shipping and marketing are carried out at the Gröditz facility.